I have been self-employed for almost 20 years now. Running your own business can be fantastic, allowing you to be your own boss, set your own hours and have no limits on your potential wage.
For every advantage comes a disadvantage, there are no paid days off, no paid sick leave, and even though you can work whenever you please, the reality is that you will inevitably work long hours as you try to grow your business.
Quite often, self-employed people will do their normal work during the day focusing on whatever they specialise in, but then out of hours end up doing all the stuff you have never been trained to do. This can be accounting, invoicing, quotes, sales, marketing; the list is endless.
It can be a blasphemy of fire, especially when it comes to the financials. Keeping track of the money going in and out can be extremely stressful, and when it comes down to doing your taxes, you can get yourself into trouble if you mess anything up.
Thankfully, there are many ways to free up time or simplify many aspects of the business that you are no trained to do.
Virtual Assistants – Pareto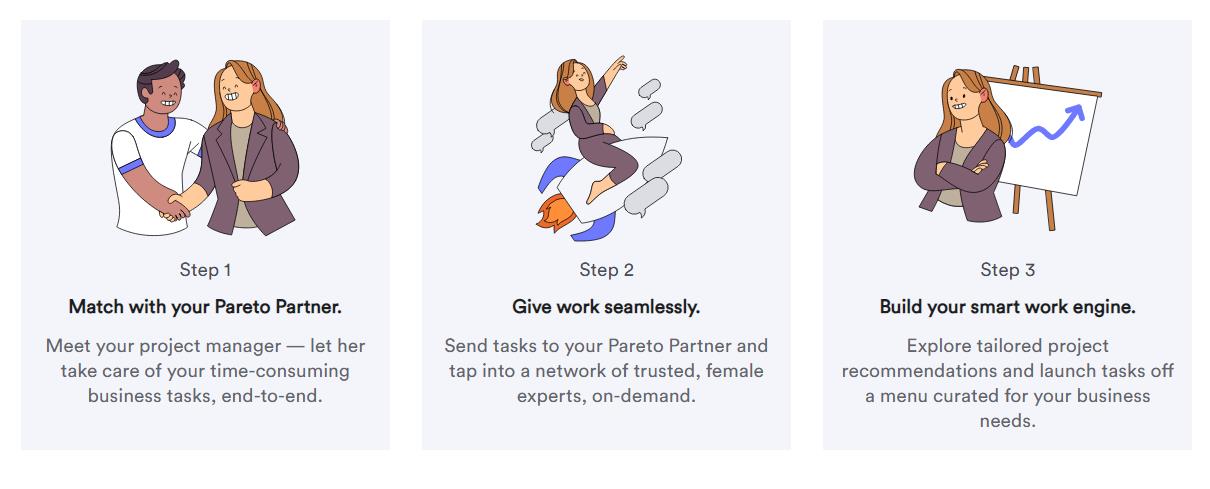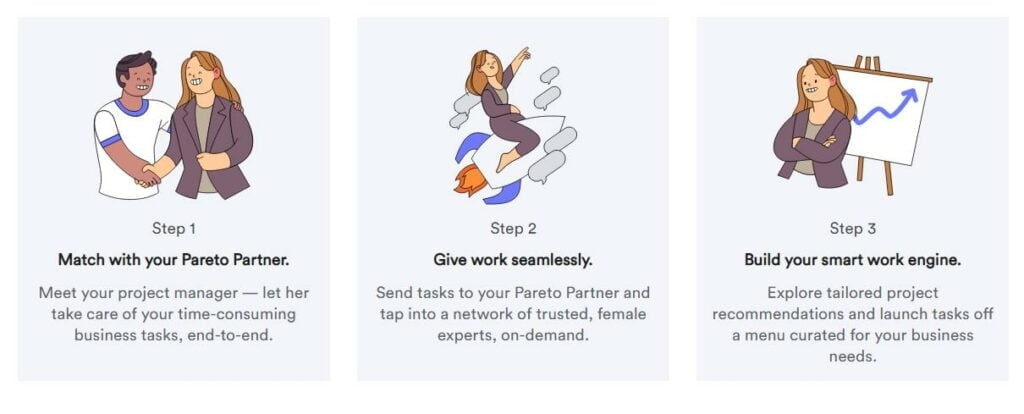 As your business grows, you may find that you have more work than time, but not enough work to justify employing someone full or even part-time. A virtual assistant can provide an excellent interim option, completing tasks that you either don't have time for or just hate doing.
Pareto is one such company, they delegate time-consuming business tasks so you can focus on the work that matters most. Unlike project outsourcing services, this company assigns you a team leader, you then assign them tasks, and they refer it to the best candidate.
Pricing is $20/hour, so about £14, which is likely not much more than you would pay if employing a qualified but low-level member of staff (that's the equivalent of about £27k full time). Pareto is completely on-demand, so you can use them as much or as little as you need per month, avoiding you having to pay large sums per month for an assistant you don't use extensively.
Pareto is also is 100% women-led, and a large percentage of their staff train stay-at-home moms and female professionals from all over the world
If you would like to try out Pareto, you can sign up here.
Online Accounting Services – QuickBooks (Paid for) or Pandle (free)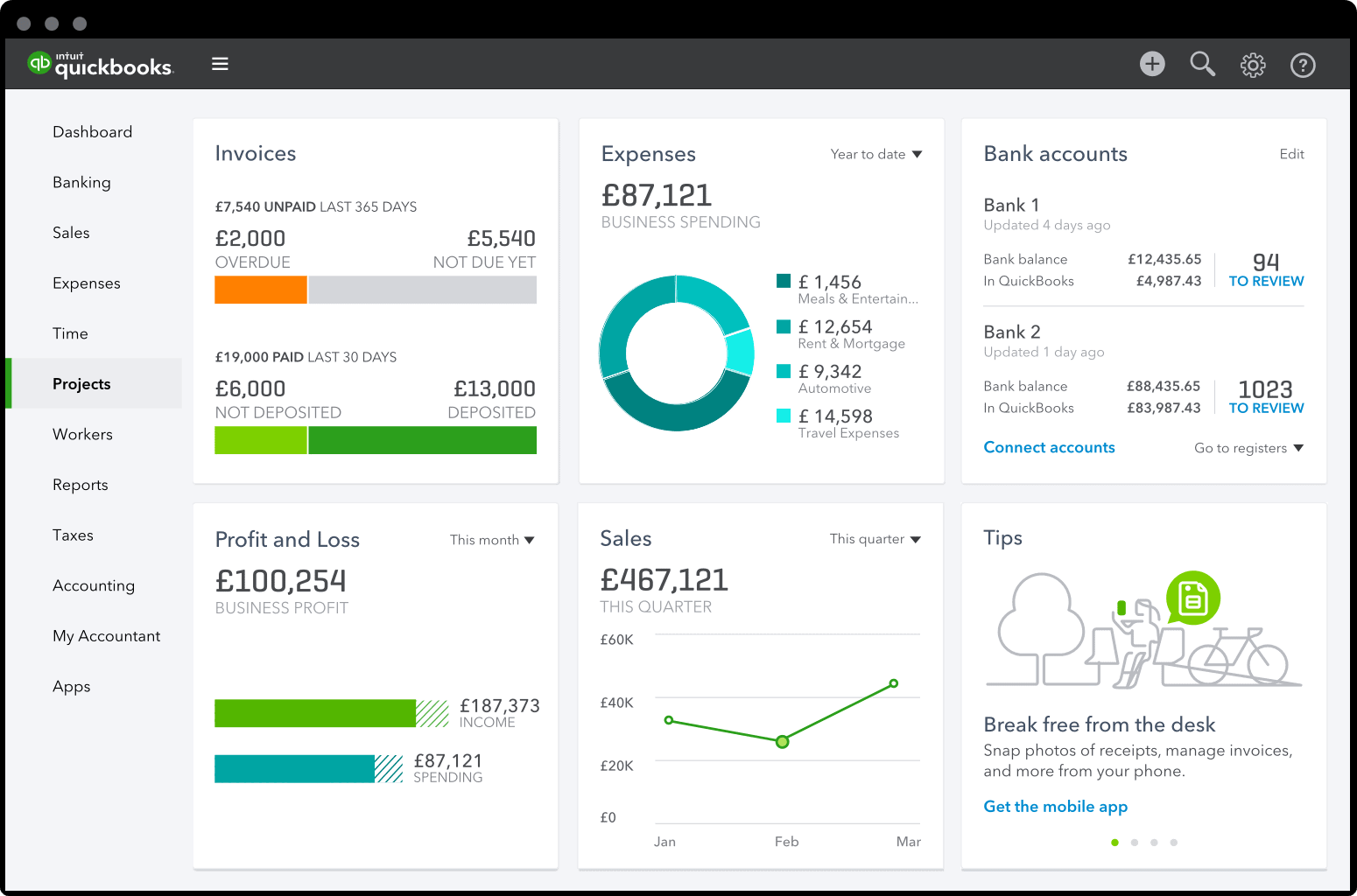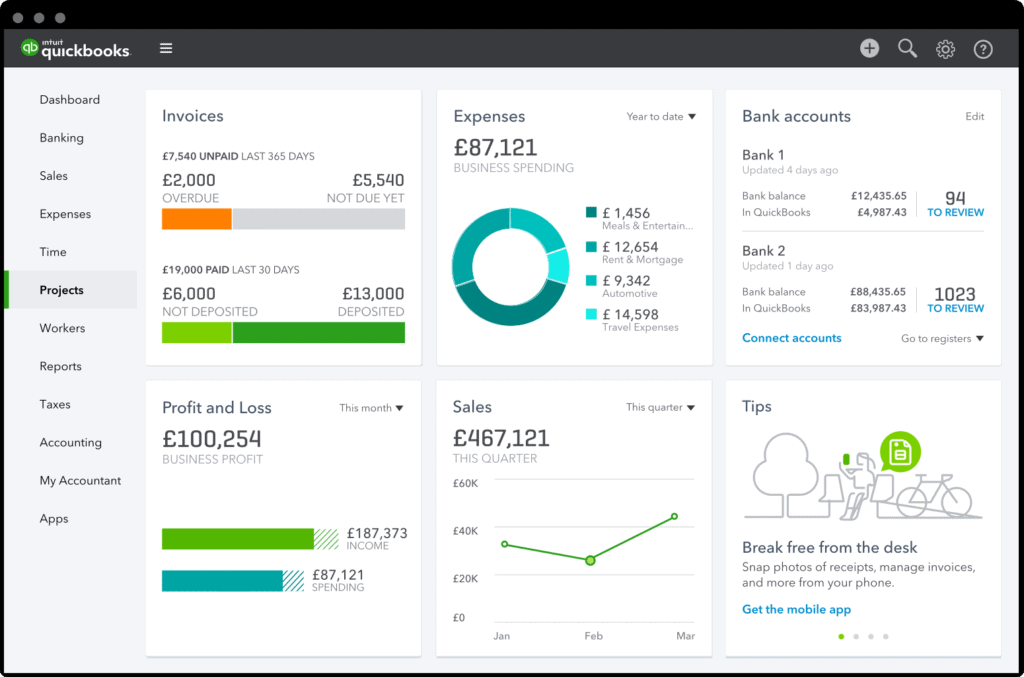 Using smart accounting software is one of the best investments you can make. There are lots of options out there, most paid for, some free.
These services will allow you to invoice clients and reconcile your bank accounts, including checking off invoice payments and tracking expenses. Many of them will offer online payment services allowing card payments which will also auto mark invoices as paid. They will generally offer varying degrees of accounting functions such as profit and loss, corporation tax estimations, self-assessment preparation and VAT submissions.
I would also personally advise having an accountant complete your yearly accounts and tax submissions. It will save you the stress, and they will often find deductions that easily justify their expense.
Project Outsourcing Services – Freelancer / Upwork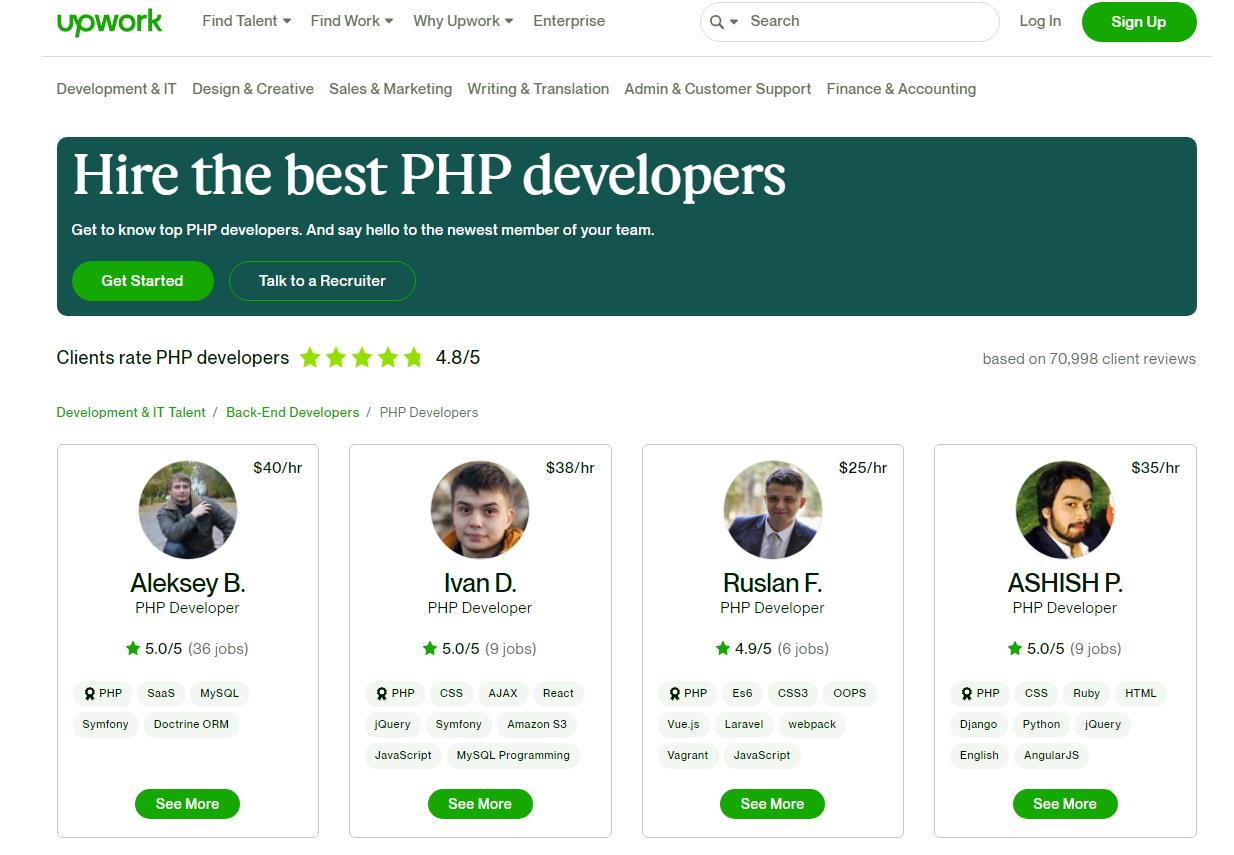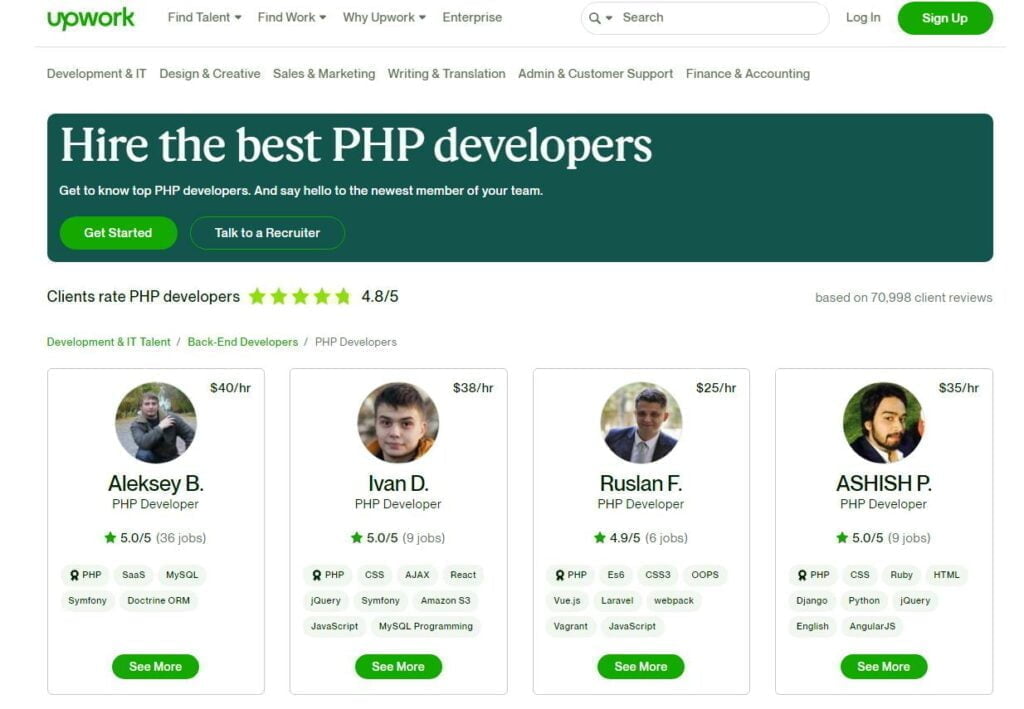 Outsourcing entire projects or parts of a project on sites like Freelancer, Upwork or even Fiverr has become extremely common. It works particularly well for full-sized projects allowing you to outsource all the work often to lower-paid countries.
I have a bit of a love-hate affair with this style of service. Many web design or development agencies rely on this as their backbone, often charging inflated prices only to outsource the work to some cheap Indian freelancer of questionable quality.
For occasional projects, due to the volume of freelancers on these sites, it is often difficult to find someone that offers good quality of work at a reasonable price. You will have to vet a lot of applicants to find the best one.
However, it can work very well, allowing you to get work done that you are not skilled in, or to handle an overflow of work, while paying less than local freelancers or agencies charge.
Virtual Receptionist (Call Handling) – JAM or MoneyPenny
Slightly different to virtual assistants, you can outsource your call answering to a virtual service. This can range from full time to overflow call handling for when you are short on staff or out of hours.
Virtual receptionists provide a real person to answer the phone, so potential clients or existing customers are not constantly put through to your answer. They will offer basic services too, they can take orders and make appointments, or they can just filter out all the useless sales calls you get every day.
An alternative option, though not really outsourcing, is to shift your phone system to a VOIP SIP provider. This will free you up from the physical limitations of a landline, you can answer calls on your mobile, or you can have days working from home, all while retaining your same business phone number.
Data Entry  – Amazon Mechanical Turk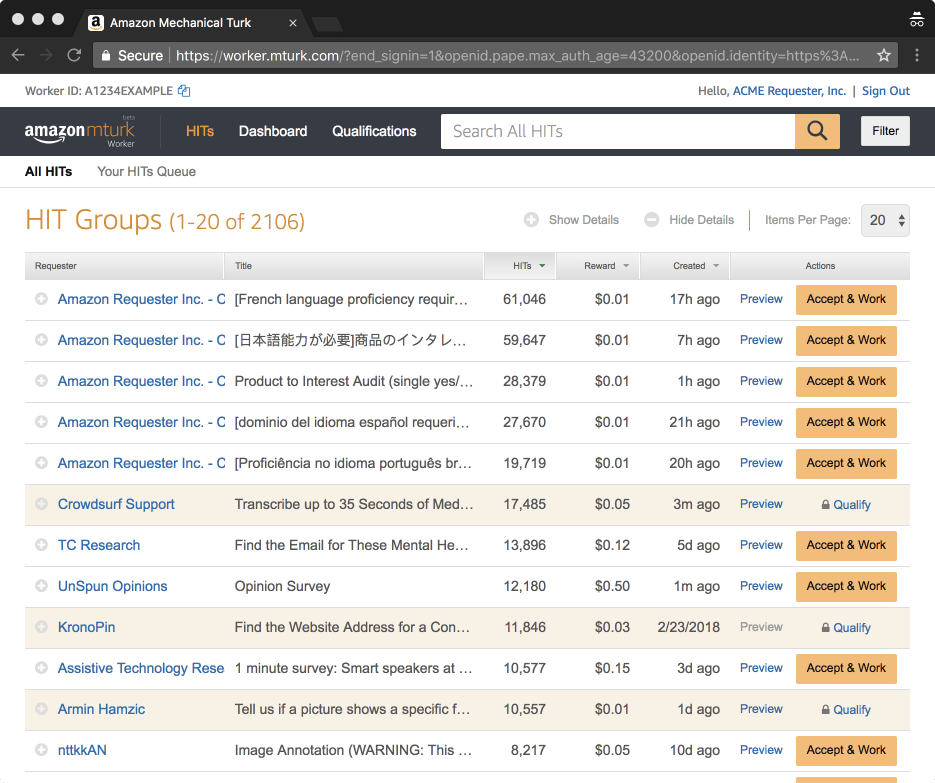 Similar to project outsourcing on sites like Freelancer, there are several sites that specialise in repetitive tasks such as data entry. Amazon Mechanical Turk is the most famous, but most of the previously mentioned services will do it too. This is a great idea for anyone that needs to do a large amount of data entry in one go. An obvious example of this would be when setting up a new ecommerce store or refreshing your product catalogue. It is a low skill but extremely time-consuming job. Doing it yourself is often a poor use of time, and it is much more convenient to outsource this job online than find a short term contractor that would do it.
Order Fulfillment – Fulfillment by Amazon / Total Fulfilment
Most people are aware of the fulfilled by Amazon service when buying from Amazon. It is a logical choice for anyone running an ecommerce website, reducing storage costs and staffing needs to fulfil orders. They are not the only company though, there are several specialist companies designed around order fulfilment. These companies will charge you a fee for storage space, then pick and pack, packaging and shipping fees. While all these fees do add up, it is considerably cheaper than having your own warehouse plus staff.
IT Support / Cloud Managed Networking – Zyxel Nebula
Traditionally, you may hire a local IT company to provide all the support you need in an office, or if your business is big enough, you may even hire a dedicated IT person.
However, large parts of this can now be outsourced to more affordable providers. There are various remote login applications allowing IT specialists to log onto your computer and provide support from anywhere in the world. Similarly, cloud networking hardware allows companies to manage networks completely remotely.