Uber taxi drivers in Nairobi took to the streets to protest over poor working conditions, and claimed that the government had ignored them for far too long.
The drivers lamented about their struggles stating that they had incurred heavy losses, lost family members because they couldn't pay hospital bills, their cars have been auctioned, and also drivers had lost lives because there are no laws that protect them.
They sought the government primarily Labour Cabinet Secretary Simon Chelugui to lead the push in advocating for their rights.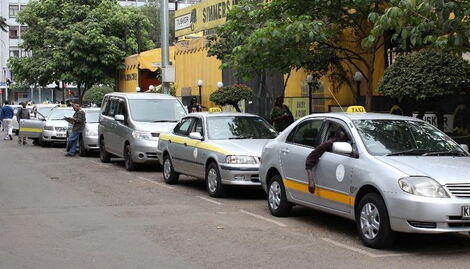 A file image of taxi drivers in Nairobi
File
Speaking to the media in Nairobi, Secretary-General to the Digital Partners Society (DPS) Wycliffe Alutalala referred to the recent ruling by a court in the United Kingdom which affirmed that Uber drivers are employees of the taxi-hailing app as opposed to independent contractors as stated in their contracts.
"This ruling in the UK affirms what we have always been saying. Digital taxi drivers are workers and not independent contractors as purported by the owners of the application.
"We call on the government to follow in the UK footsteps and give drivers their rights," Atulala said.
The drivers seek to acquire benefits entitled to employees such as enhanced payment terms, statutory benefits like NHIF (National Hospital Insurance Fund) and NSSF (National Social Security Fund) and work-injury compensation. 
They lamented that the depravition of their rights has affected their source of income and thus made them unable to fend for their families. 
Further, Atulala called upon Transport Cabinet Secretary James Macharia to fulfill the 2018 Memorandum of Understanding signed between the government and the drivers.
The MoU stipulated that they would get unbiased business models that would mutually benefit both parties (owners of the app and the drivers).
"As the driver community, we have been very patient with the government as it tells us that these are new technologies. Six years down the line, we believe the industry is no longer new and the application owners can't continue minting billions as drivers take home nothing," he stated.
His sentiments were echoed by Digital Taxi Forum president John Kimani who stated that failure of the government to comply with their grievances would lead to either a peaceful demonstration or a rallying call for all drivers to abandon the foreign app companies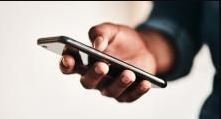 Many users opt for the taxi hailing apps as it's easy to hire a driver through the phone.
File