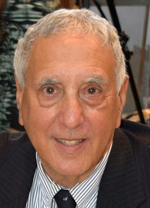 SAN DIEGO – In important ways Proposition 22 and 23 are alike.  Both feature multi-million dollar advertising campaigns by big corporations who say if voters approve new restrictions on their business, they'll have to cut back service or even leave California.
In the case of Proposition 22, it's Uber, Lyft, and Door Dash that say paying drivers as employees is too onerous for them.  The nonpartisan Legislative Analyst states in the official ballot pamphlet that "these companies are worth about as much as Ford, General Motors, and Fiat Chrysler combined."  Billions of dollars, in other words.
In the case of Proposition 23, the big corporations dominating the dialysis industry – DaVita, Inc. and Fresenius Medical Care, who operate approximately 450 of the 600 licensed Chronic Dialysis Clinics in California – say if they have to have a doctor on site at each  of their clinics, it will run up their costs so high that clinics would have to shut down.
The claims of the ride share and delivery companies are spurious, and so too are those of the dialysis clinic operators.  Don't be fooled by the commercials trying to scare you that a No vote Proposition 22 or a Yes vote on Proposition 23 will result in dire circumstances.  Both sets of companies still will make plenty of profits, far to much profit to ever walk away from the large California market.
Yet, even though both campaigns are worthy of our scorn, we have different reasons for recommending "Yes" votes on Propositions 22 and 23.
In the first case, holding our nose, we support Proposition 22, not for the sake of the rideshare and delivery companies that wrote it and are paying millions in advertising costs to get you to vote for it,  but for the sake of people who wish to participate part-time in the gig economy.   We're disgusted that the rideshare and delivery companies selfishly wrote the ballot measure only to affect their own businesses, rather than helping the many small businesses also adversely affected by the labor union-sponsored law that was authored by Assemblywoman Lorena Gonzalez (D-San Diego).   Labor unions are caught in a  time warp somewhere in the last two centuries, not recognizing that many people like to supplement their regular jobs with part-time jobs that permit them to control their own hours while adding to the family income.
Nevertheless, we recognize that many of the people who we've just described are part-time independent contractors for the ride share and delivery companies, and they deserve to be able to continue working part-time, along with some of the enhanced benefits those companies threw into the proposition as sweeteners.  Specifically, the ride share and delivery companies, under this proposition, will guarantee payment of 120 percent of the local minimum wage for hours worked (but not for waiting time); will participate in health care insurance programs; will pay the costs of a driver who is injured on the job; will preclude drivers working for more than 12 hours in a 24 hour period, among other benefits.
All in all, it's a better deal than what's currently available for the independent drivers, many of whom may be your neighbors or friends.  So we urge a yes vote on that proposition, even though the big companies were behind it for their own selfish reasons.
Regarding Proposition 23, which the big dialysis companies oppose, we recommend a "Yes" vote.  The initiative requires each of the estimated 600 dialysis clinics in California to have a doctor on site to supervise the dialysis treatments.  If there proves to be a shortage of doctors in a given area, nurse practitioners could be hired on a one-year basis.
At the various clinics, there are known risks of infections to the dialysis patients – infections that can lead to severe health consequences, including death.  This measure would require individual clinics to report every three months to state health authorities about the rates, causes, and steps taken to avoid infections, and imposes penalties on corporations that fail to provide such information.
The initiative also states that no dialysis clinic could close without first receiving the written consent from state health authorities based on what plans are made to assure patients have somewhere else to go.  Additionally, the measure prevents clinics from accepting or rejecting patients based on what type of insurance coverage they have.  Some dialysis patients receive federal or state insurance coverage, while others have private policies that generally pay more for treatments than the governments do.
We believe patients' safety is far more important than excess corporate profits.
Our recommendations:
Proposition 22 (Rideshare, Delivery Drivers)  Yes
Proposition 23 (Regulating Dialysis Clinics)  Yes
*
Donald H. Harrison is editor of San Diego Jewish World.  He may be contacted via donald.harrison@sdjewishworld.com