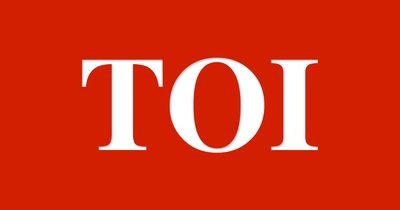 Chennai: Three months after Greater Chennai Corporation (GCC) engaged 12,000 workers for door-step fever survey, some of them say their contracts are now employed by NGOs for a lower salary. While GCC paid Rs 15,000 a month (Rs Rs 500 per day worked) and two meals for a 7am-2pm job, the NGOs offer only Rs 12,000, at least three workers TOI spoke to said.
This comes at a time when GCC has said contracts of such fever survey workers (FSWs) have been extended by three months. The first term ended on June 30.
In addition, the workers complained that they are asked to bring their own smartphones, through which they record the Influenza like Illness (ILI) symptoms in a GCC application. "Without the smartphone, we are not welcome," a worker from Alandur zone told TOI.
The workers, who are either school teachers or social workers, have been contacted by NGOs this past month, asking them to register with them. "There is no explanation about the difference in salary. I got the calls as well but I told them off," said N L Jagan, north zone secretary of the GCC employees union affiliated to the DMK.
A FSW working in Tondiarpet, who also got calls from an NGO, said, "Many of my colleagues have spent Rs 14,000 to buy a smartphone so they can get this job."
R Srinivasulu, general secretary of the Red flag union of GCC employees, said while the contract for the first three months was executed by GCC, the extension was through an NGO. "The details regarding the salary and agreements are yet to be clarified," he said.
Jagan, however, said the NGOs were given charge of only some FSWs. "A majority of FSWs in Tondiarpet and Royapuram zones are still employed by GCC," he said.
A senior GCC official confirmed that NGOs had been given charge of some FSWs. "Since they are well versed with areas inaccessible to GCC workers, they can do a better job," the official said. He also confirmed the difference in the pay.